Unfortunately for teachers, no two schools or school districts have the same chairs.  Budgeting and availability play a large role in chair selection for many schools and chair styles change over time.  .
One Style Does Not Fit All.  While the seat height of the chairs tends to be pretty much the same across grade levels, styles of chairs can vary greatly.  From classic wooden chairs, molded plastic chairs, to new ergonomically curved chairs, there is a particular style that works best for your chair.  
I have listened to input over the last several years from teachers on what works best for them.  Here is a comparison to show which chair pocket style works best for several different typs of school chairs that are in use today. 
One Piece Molded Chairs.  The seat and the back are molded together in one piece. Typically, this chair has some curve to the back and it gets thicker as the back curves into the seat. 
Here are examples of one piece molded chairs: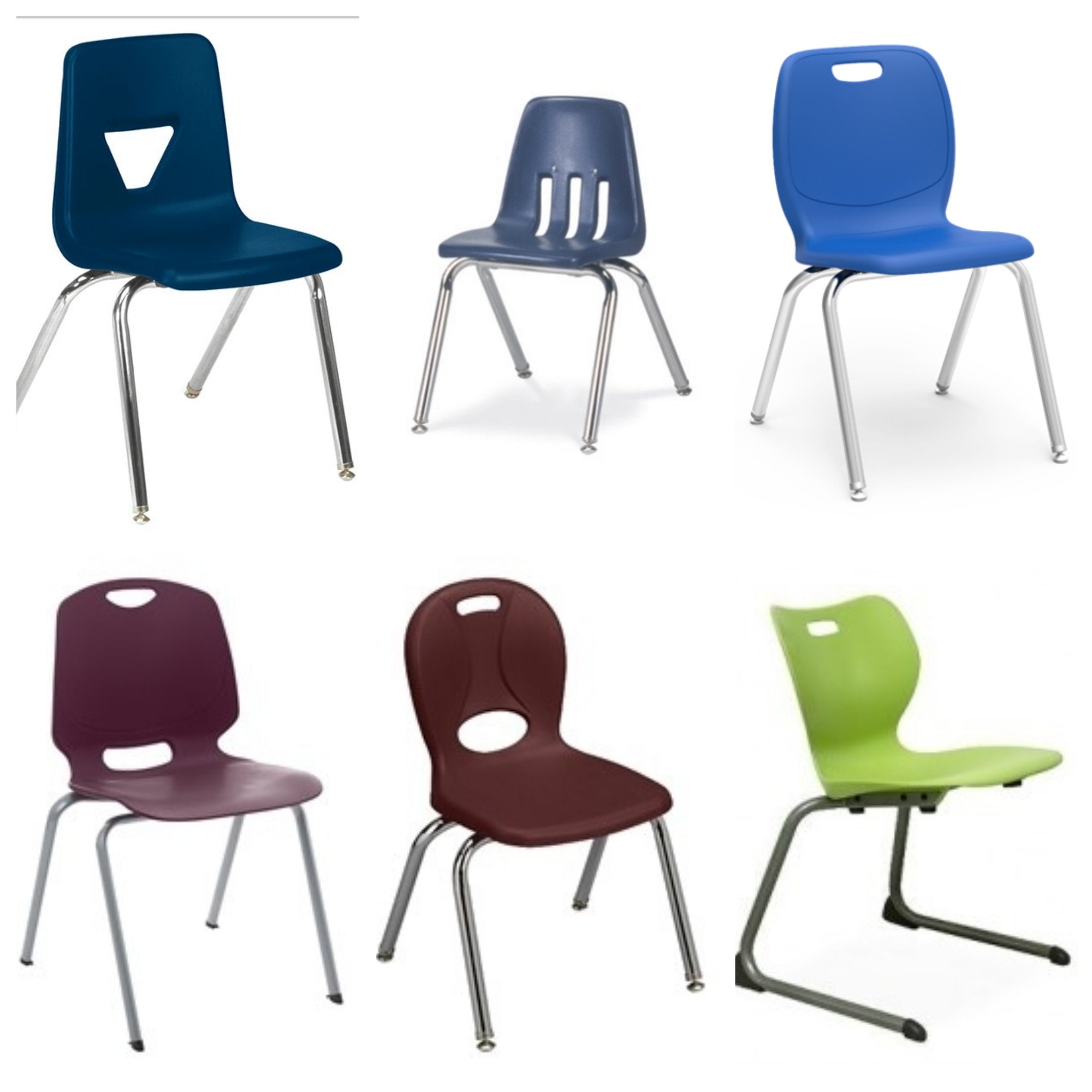 ======>>>Choose the TALL BACK for this style.  Chair pockets with a tall back to not have to fit evenly all the way down the chair.  They simply have to fit at the top.  The tall back covers are sewn with a smaller insert area to "hook" onto the top of the chair.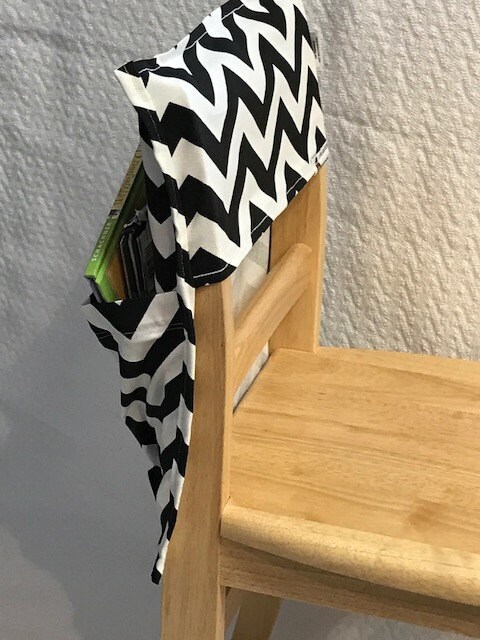 The pocket on the tall back hangs down slightly  BELOW the seat.  This style features outside seams with matching twill tape edges.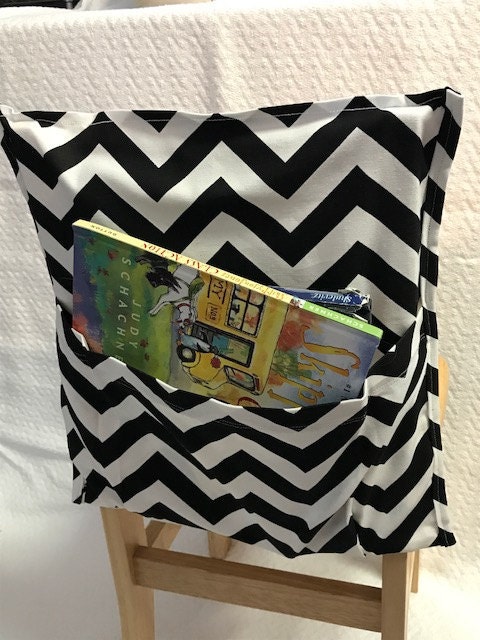 Chairs With Backs That Are Attached To A Frame.  These  chairs have a separate formed piece for the back.  It is most often joined to a frame either at the outer edge or in the center of a curved frame.   
In some cases where the back is shaped more like a trapezoid (it is smaller at the top than the bottom), I also recommend adding stabilizer at the top of the cover to more evenly distribute the weighted pocket load. 
Examples of chairs that work best with this style: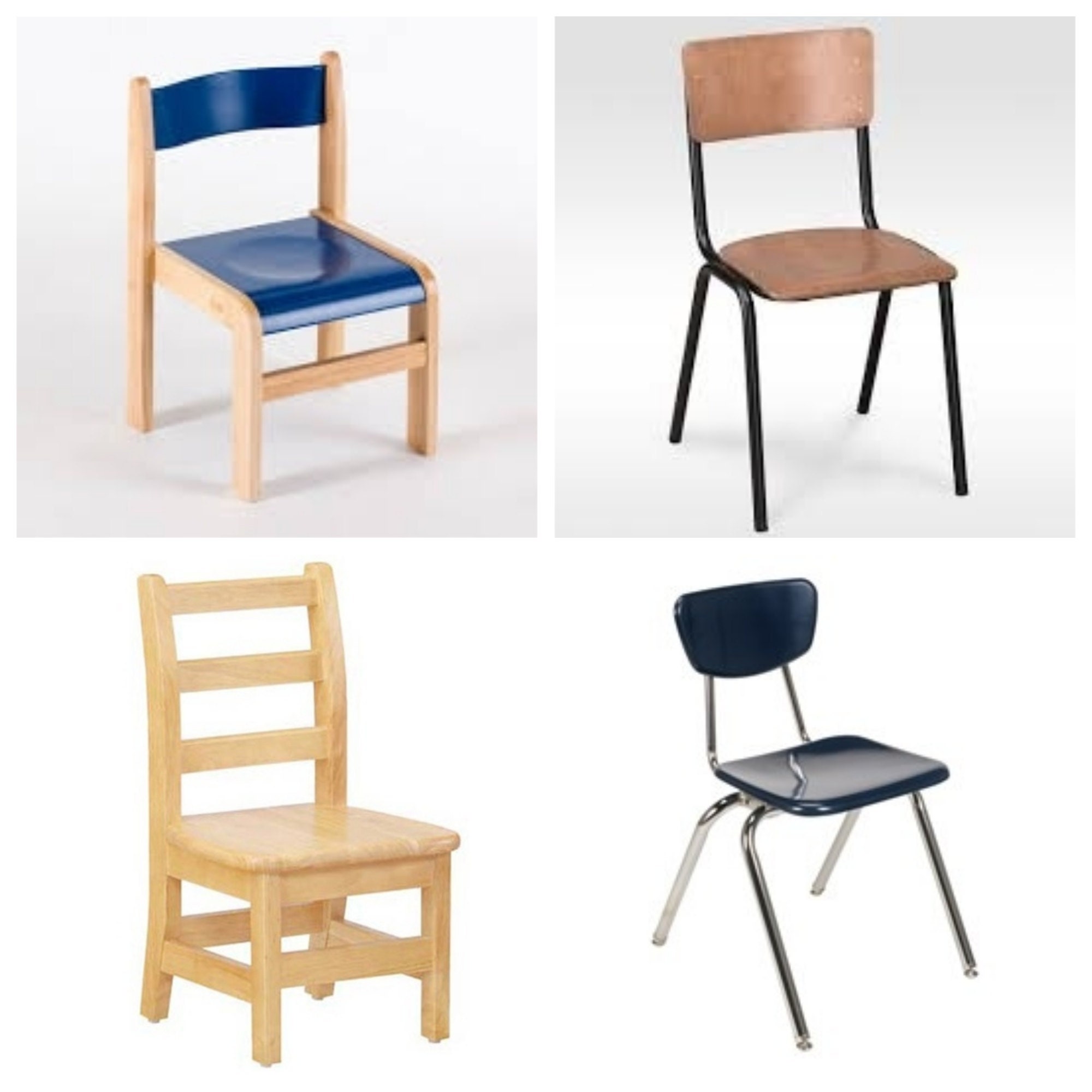 ======>>>Choose the FULL BACK for this style.  This style will cover the back in a rectangle and add dimension to the chair.  For chairs such as the last one pictured above, I also add extra stabilizer at the top of the chairs for extra support.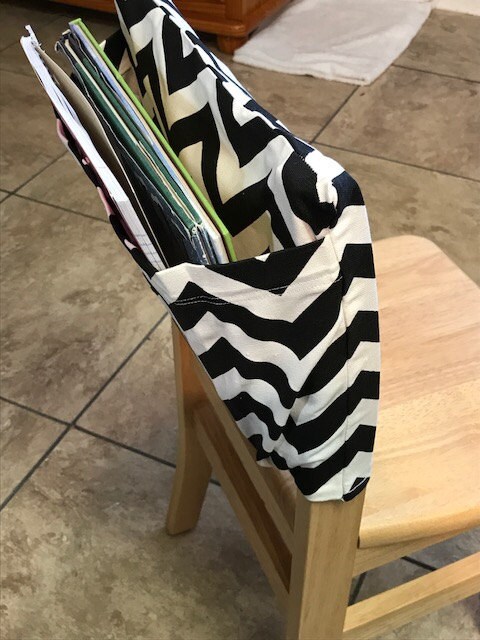 The pocket on the full back comes JUST ABOVE the seat.  This style features interior seams along the edges.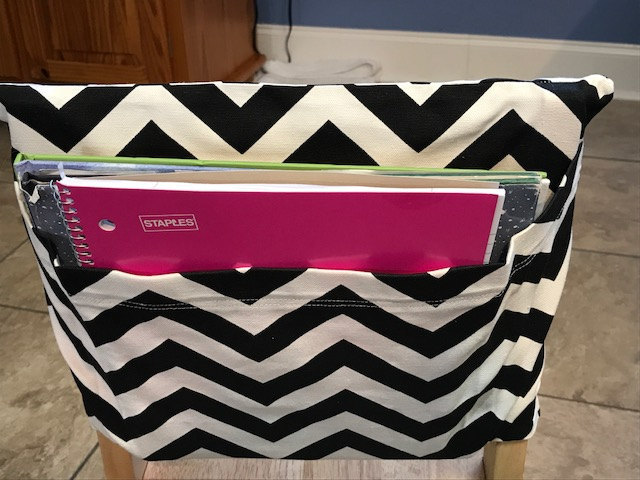 The pocket sits higher up on the chair.
Side By Side Comparison.  Here is a side by side comparison of the two styles of chair back.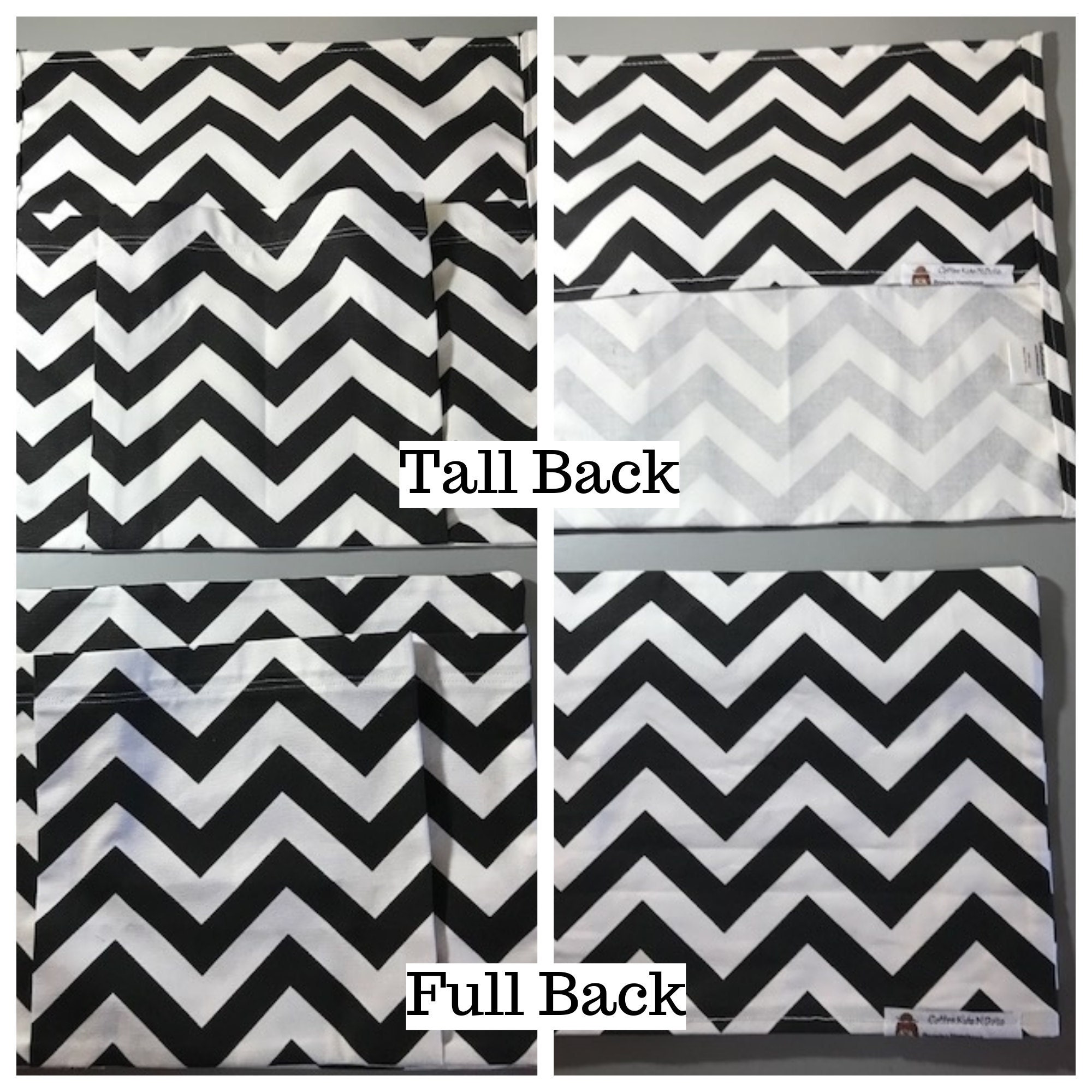 Even though one looks larger than the other, the pockets on both covers are the Chai.  The pocket on the tall back just hangs down farther than the pocket on the full back.